Both Top Gun units are up and running at the Cardinal Shooting Centre in Marengo, Ohio for the big 2022 SCTP National Championships. For the first time ever, official Make-A-Break is running a team championship, with each team comprising of 4 players and 1 coach.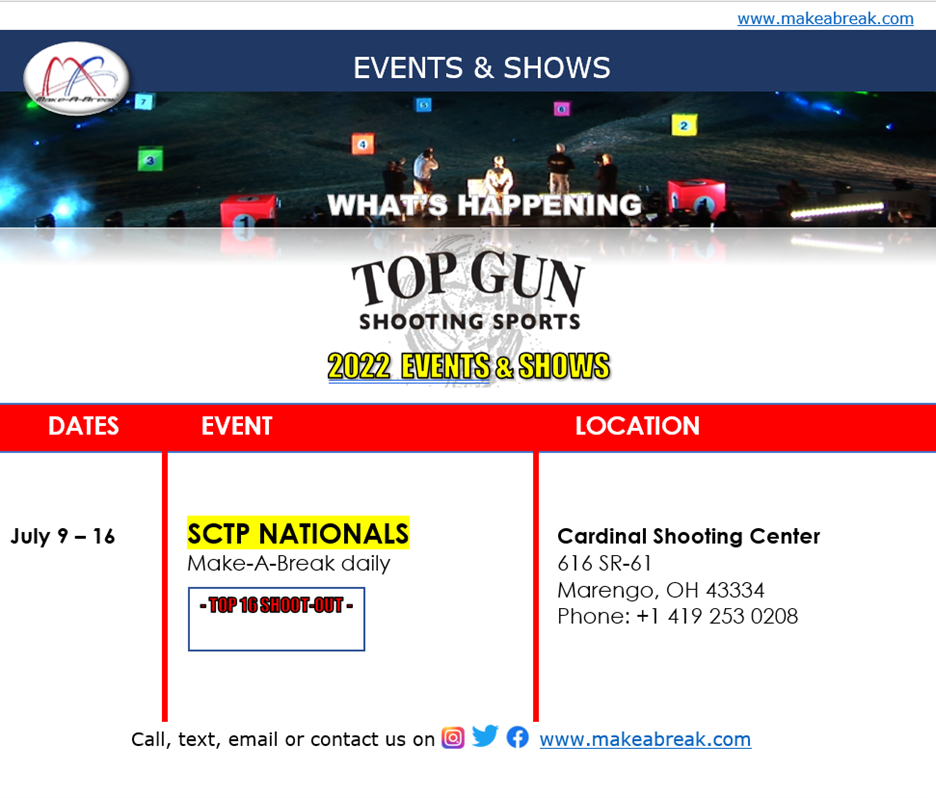 Check out our events calendar here!
It's going to be epic!
Brought to you by Clay-Sport International and Top Gun Shooting Sports!
If you would like to host an official Make-A-Break event, contact Clay-Sport or Top Gun
Tel: (+1) 250-495-3835 or (+1) 602-697-4025