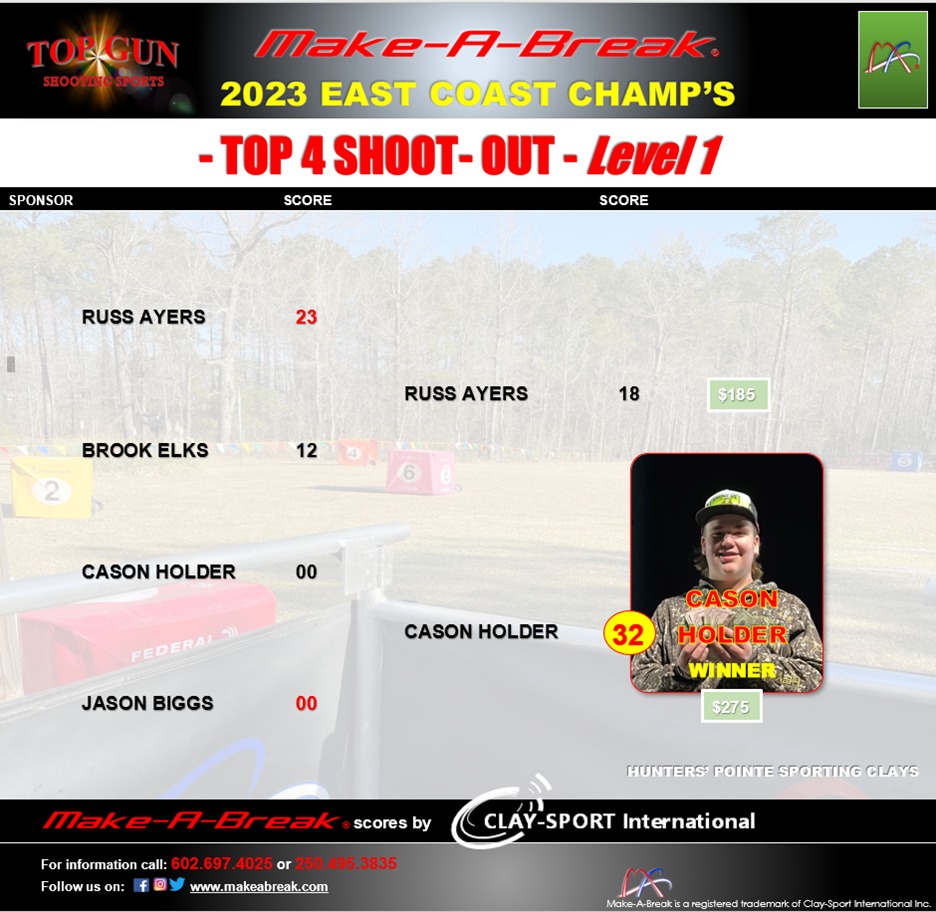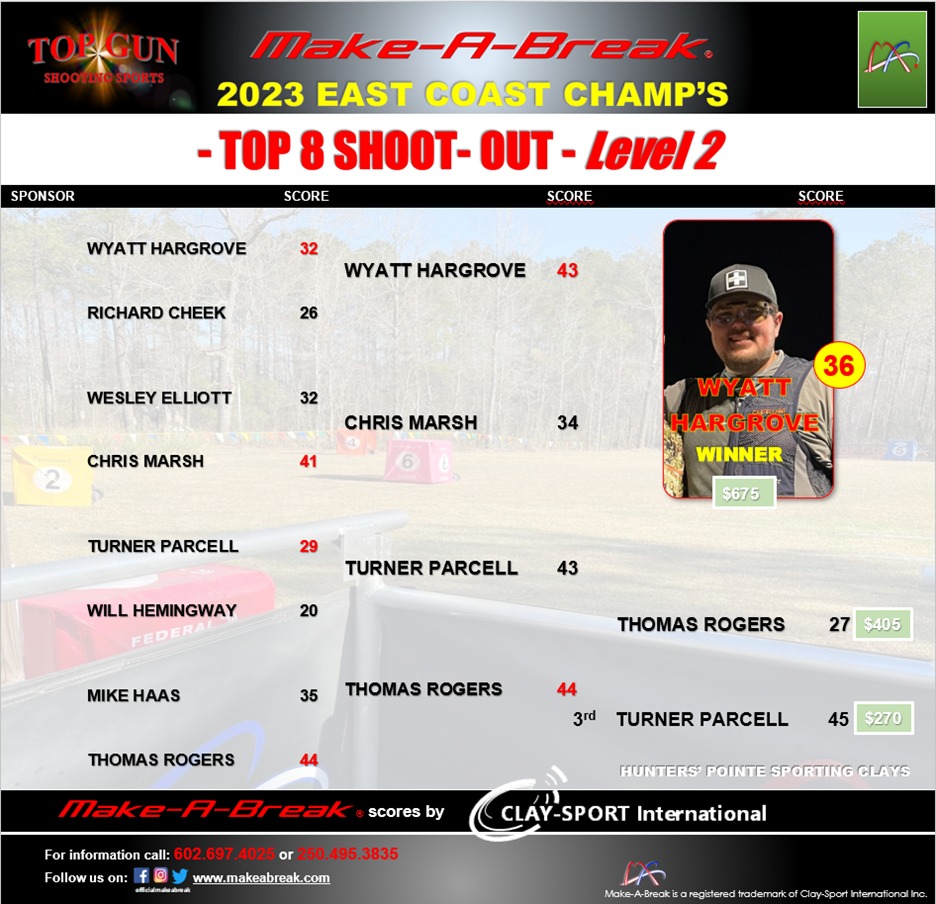 It was a great TOP GUN SHOOT OUT Make-A-Break Show tonight at Hunters' Pointe during the 2023 East Coast Championships.
Congratulations to the winners, Cason Holder and Wyatt Hargrove, who entertained the crowd with their shooting skills, and congratulations also to all of the qualifiers who made it onto the stage.
Thank you to everyone who came to watch, and a special thank you to the hosts, Hunters' Pointe, for their wonderful support and assistance.